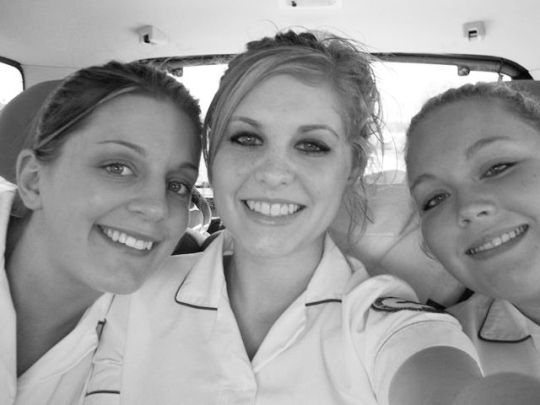 On February 28, 2014 The Tennessee Bureau of Investigation (TBI) Director Mark Gwyn announced the search of 29 year old Zachary Rye Adam's residence in conjunction with the abduction of Holly Lynn Bobo.  Bobo, a 20 year old nursing student, was abducted from her Darden, TN home nearly 3 years earlier.   Gwyn made it clear during that announcement that they expected to find Holly alive at one of the ensuing searches occurring in multiple counties that day.
"This is a very important time in this investigation," Gwyn told reporters today as the TBI and FBI searched property on Adams Lane in northern Decatur County. "We're not going to say or do anything at this point to interfere with this investigation. Hopefully we'll be able to return Holly home safely to her parents. That's our goal.
Five days later, after a Circuit Judge called the 24th Judicial District Grand Jury back into session, it took them less than three hours to return an indictment for especially aggravated kidnapping and first degree murder.
Zachary Rye Adams and Jason Wayne Autry have been indicted for the especially aggravated kidnapping and first degree felony murder in Holly Bobo's case.  A third suspect, Shayne Kyle Austin was about to be indicted when his criminal defense attorney, Luke Evans, filed a civil suit against the State of Tennessee to enforce an immunity agreement Austin signed.   John Dylan Adams, Zachary's brother currently incarcerated and awaiting sentencing on Federal weapons charges will be testifying as a witness in this case.  He says Holly was last seen following her abduction- ALIVE.
The "A-Train" as dubbed by locals who knew them based on the initials of their last names and the frequency for which they were seen together were household names to the residents of the tiny community in Decautur County, TN.  They have various criminal histories dating back to their teens.
They're creepy and their kooky, … altogether spooky.. The Adams Family
The Adams brothers, Zach and 'Dylan' as John is referred to, live in multiple houses perched on the land  bearing the family surname which was passed down to them by their grandfather John and Grandmother Becky who died 12 days before Holly's abduction.   Tim Adam's, the boys' father, died of complications from drug use in 2003.
Donna "Karen" Bobo, Holly Bobo's Mother and elementary school teacher, had young Zach and Dylan in her class.
Zach Adams, in the lead between the two for the size of his rap sheet, has felony convictions for shooting his Mother Cindy at point blank rang with a 9MM handgun, and within 6 months of his release on that charge wielded a shotgun at his grandparents during a drug binge.  In a pre-sentencing report on his current gun charges, Dylan Adams reports he has had alcohol and substance abuse issues with minor burglary charges since he was a teen, and would like to serve his sentence in a minimum Federal prison in Atlanta, GA.
Zach Adams was out on bond or on probation from three separate criminal incidents to involve booze, drugs, assaulting a Natchez Park Ranger when Bobo was abducted from her home.  On April 4th, Adams was arrested in Natchez Park with the assistance of the Henderson County Sheriff's Office along with his passenger, Robert "Shawn" Moody.
From the Jackson Sun:
Zachary Adams was arrested in Natchez Trace State Park on April 4, 2011, following a traffic stop.
Adams and his passenger Robert S. Moody, seemed nervous, the report says. Adams told the ranger he was bringing Moody to look at the damage and that the two men needed to get to the other side of the park.
"...Hill saw a six-pack of beer bottles in the back floorboard, and two of the bottles appeared to be open.
Hill asked Adams to step out of the truck and asked if there was anything illegal in the vehicle. Adams said "no," and gave Hill permission to search the truck.Rangers also found a pill bottle on Moody containing seven different pills, the report said.
Along with resisting arrest and assaulting the officer, Adams was charged with possession of drug paraphernalia, drug possession, tampering with evidence, reckless driving and violation of the open container law.
Moody was charged with drug possession..."
Moody is also a convicted felon and was arrested in Florida in 2005 for failing to register as a sex offender for a statutory rape charge he was convicted of in Decatur.
"Shawn" Moody's wife Stormy Winters Moody was convicted of aggravated burglary in 2013 for stealing the contents of her neighbor's home.   Ms. Moody was wearing some of the clothing from her heist when police arrived, while standing in the front yard of her home.
For several locals and this author, Zach Adams, Jason Autry and Shayne Austin were names associated with the investigation within weeks of Holly's disappearance.  Prior to Adam's indictment he was arrested on drug possession charges in Benton County at his girlfriend's home.  On the day his home and property were searched by investigators he was also charged with aggravated assault against the sister of his girlfriend, Amber Bray.  Charges from the incident which occurred February 6th, 2014 included Adams holding a gun to her head and threatening to "gut her" for speaking with police about his possible involvement.
On February 24th, 4 days before the multiple searches conducted on different counties in the Bobo case,   Ms. Bray's son Christopher and his girlfriend Toni Craig were operating a van that was pulled over in a traffic stop; the van was registered to Ms. Bray.   The Benton County Sherriff's Office recovered over $60,000 in cultured pearls in several duffel bags from the van and when investigators went to the Bray home to recover the rest- Adams was standing in the front yard with a handful he said he wanted to "turn over".    He was arrested on a drug possession charge shortly thereafter, posted bond again and released.
In what can only be described as an extremely odd coincidence, the last major theft of pearls or in this case, pearls in shells, involved extended family members and friends of Adams.  Danny Vine and Stella Thornton were brutally murdered in their Camden, Tennessee home on the evening of January 16, 1991.  Danny, an accomplished shell buyer with an assortment of day workers, sold much of his yield to or through the Tennessee Shell Company (TSC).  In 1998 The Tennessee Shell Company agreed to pay a $1,000,000 fine after 18 people were indicted for selling illegally harvested pearls/shells.   While the Tennessee Shell Company no longer has an active business license, members of the Arnold family, associated with the management of TSC are friends of Bray's.  Two local brother's, and extended kin, Gerry Lee and Charles Bruce were eventually tried and convicted.
But not before Sheila Kay Bradford, the live-in girlfriend would visit the TBI to turn over information about Bruce after leaving the residence in fear.  She was offered Federal protection but refused when she learned she would have to testify.  Two days later, on September 22, 1992, Bradford' car was found with the keys in the ignition at a relative's home.  She has never been seen since and her disappearance has been ruled suspicious.
Kissing  Killing Cousins
Jason Wayne Autry is Holly Bobo's second cousin.   He has an extensive criminal history which includes, by his own admission, leadership in the Aryan Brotherhood.
He also claims to have converted his past sins and deeds since finding faith after a near fatal infection in prison.   Autry is serving the equivalent of a life sentence in Federal prison.  Indicted on March 28th, Autry, an impeding chum  at 6' 7" tall, is not likely to be the suspect Holly encountered in her backyard as described by her brother Clint.
Shayne Kyle Austin, whose parent's property is situated closely to the Bobo property was at one time, close friends with Holly's Cousin Natalie Bobo.  He also worked for a time for Dana Bobo, Holly's Father, until he fired him.  It is not known if the incident is related, but this occurs around the time that Natalie's Father Leonard, and Dana Bobo travel across state lines to bring Natalie home in an effort to intervene and provide an avenue for substance abuse issues she was suffering, as well her choice of activity to fund same.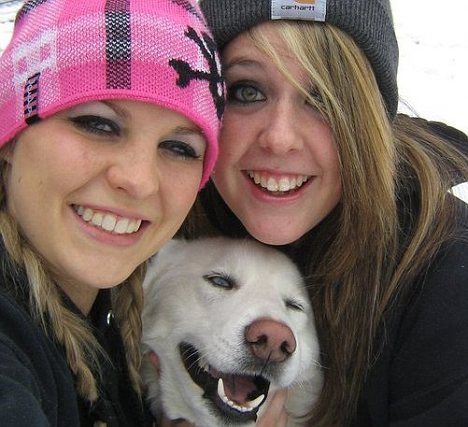 He has an extensive criminal history and closely resembles a sketch developed by Candace Wood, a friend of Holly's who attended the Coon hunt with her 4 days before her disappearance of a man who appeared to be fixated on her, and speaking into his phone at the same time.  Austin is approximately 5'10" and wears glasses.
Out of the three suspects to date, he also closely matches the description of the man seen walking into the woods with her, we know now as alleged by the TBI, with a weapon to insure her compliance.   Austin, and Michael Lee Alexander were moved from different county correctional facilities into Decatur jail on March 2, 2014.  Lee lives in the adjacent property to Adam's on Pughe Rd.
Two days later, on March 4, Zach Alexander "coerces" his brother through one, or both of them.
On March 5th, former Decatur resident and convicted rapist Victor Dinsmore, an associate of all three of the accused claims he passed a polygraph, thus, "clearing his name."  Sources inside the investigation have confirmed that Dinsmore and his wife Sandy are material witnesses in the case against all three men- but specifically informed investigators that Zach Adams openly bragged about what happened to Holly Bobo while a guest at the Dinsmore residence.
On March 6th, Austin signed an immunity deal a day after Adams indictment.
So- how does a 20 year old nursing student and aspiring singer cross paths with the likes of Adams, Autry and Austin?  The old adage You can't pick your family may be a factor. (more...)