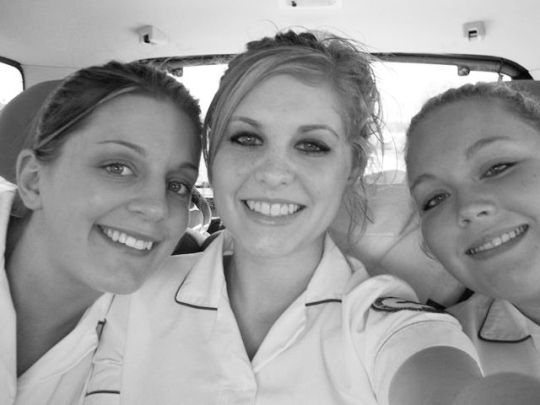 On February 28, 2014 The Tennessee Bureau of Investigation (TBI) Director Mark Gwyn announced the search of 29 year old Zachary Rye Adam's residence in conjunction with the abduction of Holly Lynn Bobo.  Bobo, a 20 year old nursing student, was abducted from her Darden, TN home nearly 3 years earlier.   Gwyn made it clear during that announcement that they expected to find Holly alive at one of the ensuing searches occurring in multiple counties that day.
"This is a very important time in this investigation," Gwyn told reporters today as the TBI and FBI searched property on Adams Lane in northern Decatur County. "We're not going to say or do anything at this point to interfere with this investigation. Hopefully we'll be able to return Holly home safely to her parents. That's our goal.
Five days later, after a Circuit Judge called the 24th Judicial District Grand Jury back into session, it took them less than three hours to return an indictment for especially aggravated kidnapping and first degree murder.
Zachary Rye Adams and Jason Wayne Autry have been indicted for the especially aggravated kidnapping and first degree felony murder in Holly Bobo's case.  A third suspect, Shayne Kyle Austin was about to be indicted when his criminal defense attorney, Luke Evans, filed a civil suit against the State of Tennessee to enforce an immunity agreement Austin signed.   John Dylan Adams, Zachary's brother currently incarcerated and awaiting sentencing on Federal weapons charges will be testifying as a witness in this case.  He says Holly was last seen following her abduction- ALIVE.
The "A-Train" as dubbed by locals who knew them based on the initials of their last names and the frequency for which they were seen together were household names to the residents of the tiny community in Decautur County, TN.  They have various criminal histories dating back to their teens.
They're creepy and their kooky, … altogether spooky.. The Adams Family
The Adams brothers, Zach and 'Dylan' as John is referred to, live in multiple houses perched on the land  bearing the family surname which was passed down to them by their grandfather John and Grandmother Becky who died 12 days before Holly's abduction.   Tim Adam's, the boys' father, died of complications from drug use in 2003.
Donna "Karen" Bobo, Holly Bobo's Mother and elementary school teacher, had young Zach and Dylan in her class.
Zach Adams, in the lead between the two for the size of his rap sheet, has felony convictions for shooting his Mother Cindy at point blank rang with a 9MM handgun, and within 6 months of his release on that charge wielded a shotgun at his grandparents during a drug binge.  In a pre-sentencing report on his current gun charges, Dylan Adams reports he has had alcohol and substance abuse issues with minor burglary charges since he was a teen, and would like to serve his sentence in a minimum Federal prison in Atlanta, GA.
Zach Adams was out on bond or on probation from three separate criminal incidents to involve booze, drugs, assaulting a Natchez Park Ranger when Bobo was abducted from her home.  On April 4th, Adams was arrested in Natchez Park with the assistance of the Henderson County Sheriff's Office along with his passenger, Robert "Shawn" Moody.
From the Jackson Sun:
Zachary Adams was arrested in Natchez Trace State Park on April 4, 2011, following a traffic stop.
Adams and his passenger Robert S. Moody, seemed nervous, the report says. Adams told the ranger he was bringing Moody to look at the damage and that the two men needed to get to the other side of the park.
"...Hill saw a six-pack of beer bottles in the back floorboard, and two of the bottles appeared to be open.
Hill asked Adams to step out of the truck and asked if there was anything illegal in the vehicle. Adams said "no," and gave Hill permission to search the truck.Rangers also found a pill bottle on Moody containing seven different pills, the report said.
Along with resisting arrest and assaulting the officer, Adams was charged with possession of drug paraphernalia, drug possession, tampering with evidence, reckless driving and violation of the open container law.
Moody was charged with drug possession..."
Moody is also a convicted felon and was arrested in Florida in 2005 for failing to register as a sex offender for a statutory rape charge he was convicted of in Decatur.
"Shawn" Moody's wife Stormy Winters Moody was convicted of aggravated burglary in 2013 for stealing the contents of her neighbor's home.   Ms. Moody was wearing some of the clothing from her heist when police arrived, while standing in the front yard of her home.
For several locals and this author, Zach Adams, Jason Autry and Shayne Austin were names associated with the investigation within weeks of Holly's disappearance.  Prior to Adam's indictment he was arrested on drug possession charges in Benton County at his girlfriend's home.  On the day his home and property were searched by investigators he was also charged with aggravated assault against the sister of his girlfriend, Amber Bray.  Charges from the incident which occurred February 6th, 2014 included Adams holding a gun to her head and threatening to "gut her" for speaking with police about his possible involvement.
On February 24th, 4 days before the multiple searches conducted on different counties in the Bobo case,   Ms. Bray's son Christopher and his girlfriend Toni Craig were operating a van that was pulled over in a traffic stop; the van was registered to Ms. Bray.   The Benton County Sherriff's Office recovered over $60,000 in cultured pearls in several duffel bags from the van and when investigators went to the Bray home to recover the rest- Adams was standing in the front yard with a handful he said he wanted to "turn over".    He was arrested on a drug possession charge shortly thereafter, posted bond again and released.
In what can only be described as an extremely odd coincidence, the last major theft of pearls or in this case, pearls in shells, involved extended family members and friends of Adams.  Danny Vine and Stella Thornton were brutally murdered in their Camden, Tennessee home on the evening of January 16, 1991.  Danny, an accomplished shell buyer with an assortment of day workers, sold much of his yield to or through the Tennessee Shell Company (TSC).  In 1998 The Tennessee Shell Company agreed to pay a $1,000,000 fine after 18 people were indicted for selling illegally harvested pearls/shells.   While the Tennessee Shell Company no longer has an active business license, members of the Arnold family, associated with the management of TSC are friends of Bray's.  Two local brother's, and extended kin, Gerry Lee and Charles Bruce were eventually tried and convicted.
But not before Sheila Kay Bradford, the live-in girlfriend would visit the TBI to turn over information about Bruce after leaving the residence in fear.  She was offered Federal protection but refused when she learned she would have to testify.  Two days later, on September 22, 1992, Bradford' car was found with the keys in the ignition at a relative's home.  She has never been seen since and her disappearance has been ruled suspicious.
Kissing  Killing Cousins
Jason Wayne Autry is Holly Bobo's second cousin.   He has an extensive criminal history which includes, by his own admission, leadership in the Aryan Brotherhood.
He also claims to have converted his past sins and deeds since finding faith after a near fatal infection in prison.   Autry is serving the equivalent of a life sentence in Federal prison.  Indicted on March 28th, Autry, an impeding chum  at 6' 7" tall, is not likely to be the suspect Holly encountered in her backyard as described by her brother Clint.
Shayne Kyle Austin, whose parent's property is situated closely to the Bobo property was at one time, close friends with Holly's Cousin Natalie Bobo.  He also worked for a time for Dana Bobo, Holly's Father, until he fired him.  It is not known if the incident is related, but this occurs around the time that Natalie's Father Leonard, and Dana Bobo travel across state lines to bring Natalie home in an effort to intervene and provide an avenue for substance abuse issues she was suffering, as well her choice of activity to fund same.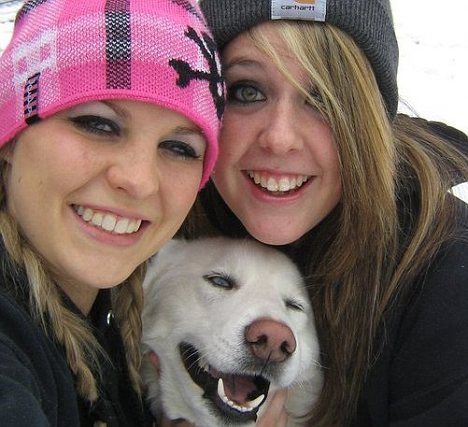 He has an extensive criminal history and closely resembles a sketch developed by Candace Wood, a friend of Holly's who attended the Coon hunt with her 4 days before her disappearance of a man who appeared to be fixated on her, and speaking into his phone at the same time.  Austin is approximately 5'10" and wears glasses.
Out of the three suspects to date, he also closely matches the description of the man seen walking into the woods with her, we know now as alleged by the TBI, with a weapon to insure her compliance.   Austin, and Michael Lee Alexander were moved from different county correctional facilities into Decatur jail on March 2, 2014.  Lee lives in the adjacent property to Adam's on Pughe Rd.
Two days later, on March 4, Zach Alexander "coerces" his brother through one, or both of them.
On March 5th, former Decatur resident and convicted rapist Victor Dinsmore, an associate of all three of the accused claims he passed a polygraph, thus, "clearing his name."  Sources inside the investigation have confirmed that Dinsmore and his wife Sandy are material witnesses in the case against all three men- but specifically informed investigators that Zach Adams openly bragged about what happened to Holly Bobo while a guest at the Dinsmore residence.
On March 6th, Austin signed an immunity deal a day after Adams indictment.
So- how does a 20 year old nursing student and aspiring singer cross paths with the likes of Adams, Autry and Austin?  The old adage You can't pick your family may be a factor.
Guilt by Association?
Sources close to the investigation speaking to BOC Editor In Chief, S. Christina Stoy on the condition of anonymity have confirmed her earlier reports that there was a parallel Federal investigation being conducted by the Wilson County Sheriff's Office, FBI and the DEA involving a prescription and illegal drug ring.  A tip from a reader to Ms. Stoy was turned over to the TBI in 2011.  To protect the integrity of the ongoing investigation, BOC has redacted case-sensitive details.
Blink
Let me bring you out of the dark.
Holly is alive and safe.
She has been in PC since the night of the 18th
This is all connected to the federal drug investigation involving prescription pain pills.
Holly overheard a conversation at Jackson General and went to authoritiesfederal informant at the time of her abduction. Do you remember the "rumor" about Holly being seen at a drug house in Scotts Hill the weekend prior to her abduction? Not a rumor. She was working with TBI on a sting and wearing a wire. I know this sounds unbelievable but I am coming at you straight up because I respect you and your work on this case. I am not a local but have local kin. If you would like to discuss this more you can email me at  (redacted)
Some things to consider before you discount what Im saying.
-Zach Adams is in federal custody and he is talking. He was arrested a while back and charged with aggravated assualt for beating the piss out of his GF for talking to LE.
-The cousins of Holly that are involved in her abuction are last name (redacted)
-This is also involving fradulent car sales. Burning and turning fake titles, cars coming from KY stolen
-Look into Coy Johnson he was raided recently for drugs (pain pills) and fradulent car sales lives behind Hardee's. He is connected.
-redacted
-redacted
-The family is being blackmailed with pictures of Holly.
-(redacted) are all peanuts compared to who are involved.
-Please go back over the timeline with at least the assumption she was rescued in Nanchez on the 18th the SAME night Sheriff John Edwards was arrested after the final payment was interceded by TBI.
-It is not a concidence that John Edwards was paid a down payment of 15,000 on the 12th and Holly was abducted on the 13th just like its not a concidence that Edwards was arrested on the 18th and Holly was rescued and the next day the reward was topped off to 85,000 the exact amount left owing Edwards minus the range rover.
-There is a Memphis USM staying at cabin 16.
Consider everything and for what its worth I am dead serious and have the name of who saw her at the cabin. I have the names of who found her (redacted)at Cherokee landing. I even have the burner phone number Holly is in posession of
Jason Autry is protecting Shayne and has threatened to kill quite a few people including his(redacted) The guy that worked at (redacted)is in PC.
The head of this TYPHOEUS has a name.   John Patrick Edwards.
Former Wilson County Detective and member of the Joint Violent Crimes Task Force (JVCTF) and Safe Streets Task Force (SSTF), Edwards was cleaning up the streets of drugs, guns and fake car titles.  In conjunction with the resources of the Federal Bureau of Investigation (FBI) and the Drug Enforcement Agency (DEA) in an investigation that began in 2009 and was spread across 3 states, Edwards built his own criminal enterprise to include drug dealers turned informant and informants turning into defendants.   The problem with that was that he was stealing most of it under all of their collective noses, apparently.
It was not until Edwards was arrested for a kerfuffle in March 2011 involving stealing from his girlfriend to gift his wife and vice versa that his colleagues found out what he was up to.
Edwards way out of his boiling pot was to sell the information he learned while heading the task forces, specifically, the names of the Federal Agents and informants to the targets of the criminal investigations.
On April 11, 2011, Rodney Settles, Edward's business partner with Bidmoor Auctions enters the fray.
Edwards summons Settles and tells him he needs money, $100,000 and a Range Rover to be exact, and he needs it the next day.  He tells him (through Settles) something MAJOR is about to go down in the operation in short order.  He tells them there is a new informant that is unknown to him.
Settles, is named by an cooperating source (CS) and interceded by Agents following a meeting with Edwards, in which Edwards asks him to kill his wife- he refuses, and asks him to approach the "target" of the ongoing investigations to prompt payment to him in exchange for providing the names of the Federal agents he is working with, and more importantly, a "new" informant.
Settles remains in Federal custody (FBI) for most of the evening April 11th but agrees to cooperate, agrees to act as an informant for the JVTF; Edwards had been removed without pay weeks earlier.
On April 12, 2011, the day before Holly Bobo's abduction,   Edwards gets a $15,000 down payment for his proffer of information.    Intentionally planted to track Edward's efforts- according to documents obtained in his case, he was told there was a new informant that was not identified.  He did however give up the agents names according to the affidavit, and it should be noted that the only evidence of who he told "what" to, is based on the court transcript.  It is certainly feasible that no target devices were ever presented in court as belonging to Edwards, that he had every opportunity to alert others of similar information.    Edwards headed the task force for Wilson County and Lebanon Police Department for years and he did so in a vacuum; at least that is what the supporting documents would like you to believe.  This sentiment includes Former Wilson County Sheriff Terry Ashe, who retired following the fiasco, but not before blaming the FBI for not minding the store- stating John Edwards acted alone.
According to his audit response by Ashe, as conducted by the State of Tennessee Comptroller's Director Jim Arnett, excerpted in pertinent part:
It was always my understanding that all officers in the Joint Violent Crimes Task Force (JVCTF) with the Wilson County Sheriff's Department, the Lebanon Police Department, and the FBI were being supervised by the FBI. This can be supported again by the copies of the MOU and the MOA. This within itself does not excuse the conduct of a former employee who appears to have acted alone in his efforts to discredit himself, but those who worked around him. It appears that his plans were so well designed that not only did the Lebanon Police Department, the Wilson County Sheriff's Department, the FBI, and the Drug Enforcement Administration (DEA), and our local district attorney general's office did not recognize this activity even though they worked alongside Deputy Edwards on a day-to-day basis.
The audit,   which contains no vehicle identification numbers, no account numbers, no reference to the fact that Edwards was a partner in an auction house with a revoked license or the status of any other parties who had access to evidence or funds- concludes Edwards acted alone.
What is even more curious, is that the report at no time recognizes that the Drug Enforcement Agency (DEA) is an agency of record in the investigations.    Edwards and the targets of several investigations to include those he stole from, did not prosecute, his informants and business partner were all arrested on April 18, 2011.
Critically import dates here- April 11th, Settles interceded for several hours and Edwards knew.  April 12th, Settles tells (CS-1) names of interest, secures down payment.  April 18th, everyone is arrested.
Within documents of the sworn affidavit by DEA Special Agent Tanya (insert) it is learned that during the course of the investigation that 3 cell phones have NOT received Judicial tap and trace approval and subsequently there is no further mention of those phones or their collected data.   There are nearly 50 pages missing from this filing.
Was Holly, or someone she associated with, the owner of Target cellphones #6, #7 or #9?
Edwards Is currently serving 18 years for obstruction of an official proceeding and Settles is serving  The 21 arrested in the April 18 corral are still pending in Federal Court with all recent docket submissions under seal.  Edwards plead guilty in April 2013 to an additional 10 counts in State Court,  adding 12 years to the Federal sentence.
What appears to be the primary target of the investigation, Zabeesh Syed, a Pakistani national, has been held in isolation since his plea in 2012.    There is approximately $35K still unaccounted for in Wilson County Sheriff's Dept. and no accounting of the missing evidence, or cross reference of the VIN numbers of the missing cars is available.
Meth-ED
While it is undeniable that the tipster points out the date coincidences in the Wilson County/JVTF and the fact that it correctly names the current suspects, do we assume from that Holly was kept alive and held captive in an effort to thwart someone's prosecution?
Was Holly Bobo, who attempted to intervene in support of assistance to her cousin Natalie targeted as an informant?   Dylan Adams claims to have those answers- he says he last saw her alive.
Director Gwyn, with knowledge of inside information went on record on February 28th believing Holly Bobo was alive.    However, do his statements before the Senators at the State Capital on the day of Zachary Adam's arraignment tell a different story, OR, Do they tell the real story of what happened to Holly Bobo?
"I've been battling this meth issue for a long time," Gwyn said.
Gwyn then mentioned a name that those like state Sen. John Stevens, R-Huntingdon, didn't expect to hear: Holly Bobo.
"That was surprising to me that that was brought up, but it's relevant," Stevens said.
It's relevant in this hearing because Gwyn said Bobo's case has to do with meth.
"I worked one of the first methamphetamine-related murders back into the 90s, where a guy kidnapped two young men, tortured them for seven days, killed both of them, threw them off into Center Hill Lake," Gwyn said. "Fast-forward to 2014, and I thought in my career that would be the only time I would ever see anything like that."  
"We made an arrest. Lo and behold, the person has several meth-related charges. And the night we arrested him, he was trying to get meth into the jail," Gwyn said.
  "At what point do we stop the murders? I don't want to inconvenience anybody. There is no family in this state that deserves to go through what that family went through for the past three years," Gwyn said.  – TBI Director Mark Gwyn
BOC has uncovered the case that Gwyn is referring to – and it is gruesome.   The parallels to Holly's case, the tipster accuracy, and the unfolding events to date in the arrests of those responsible are explosive.
Excerpted, in pertinent part:
Appellate C ourt Clerk
STATE OF TENNESSEE,               )     No. 03C01-9707-CR-00299
)
Appellee                               )
)     Cumberland County
vs.                                                  )
)     Honorable John Turnbull, Judge
JAMES CHRISTOPHER TATROW, )
)     (Felony Murder, Especially Aggravated
Appellant                              )     Kidnapping)
Phillip Lane Lawrence, James Talbert Hendrixson, Jr., Michael Redmon, Jeffrey Sanders and Kenny Mason were indicted for two counts of premeditated murder, two counts of felony murder, and two counts of especially aggravated kidnapping. Jimmy Anthony Dan was indicted for kidnapping only, and Bruce Edward Rochefort was indicted for kidnapping and aggravated assault.  These men were awaiting trial when Tatrow's case was tried.
The defense called the other defendants to the stand but each one refused to testify on Fifth Amendment grounds.
The appellate opinion can be read here.  WARNING- IT is graphic and disturbing.  Three years after the murders, Connie Tatrow was indicted and subsequently convicted of conspiracy to distribute methamphetamines.    Another disturbing coincidence to the Bobo case is that in James Tatrow's initial police interviews, he claimed that the murder victims (insert) had been picked up from the Dry Creek area by someone in a black Camaro.   Shortly after Holly was abducted, pictures surfaced online, by an individual whose residence ended up being searched in the case, Anthony Calabrese of a black Camaro, claiming to have Holly's flip flops near the door.
With a clear motive from TBI Director Gwyn, which occurs after recorded conversations taking place between alleged suspects in Decatur County jail following which he presumably was briefed and subsequent plea deal for Austin indicating he will provide the location of Holly's remains the assumption can be drawn that prosecutors and TBI investigators know what happened to Holly Bobo that ultimately ended her life.
The question becomes- Do WE ever really want to know?
The Tennessee Bureau of Investigation is continuing to interview and investigate possible additional suspects.  The TBI is asking anyone with information to call 1-800 TBI FIND
Related Posts:
243 Comments
RSS feed for comments on this post. TrackBack URI
Leave a comment